The Best Sleep
You've Ever Had.
✓ Improved Nasal Breathing
✓ Stops Snoring
✓ Less than $1/Day


The Best Sleep
You've Ever Had.
✓ Improved Nasal Breathing
✓ Stops Snoring
✓ Less than $1/Day

Regular price
Sale price
27.95
Unit price
per
Sale
Sold out
Happiness Guarantee

We've spent countless hours developing and refining our products - we know you'll love them.

However, we understand this might be your first time buying from us. We want you to feel 100% comfortable in your purchase, so your order is covered in-full by our Happiness Guarantee.

If you aren't happy with any product you buy from us, let us know within 60 days of purchase by contacting us at Cole@dreamrecovery.io.

We'll confirm your order, then provide you instructions to return your product to us, new, used, or broken. Once we receive it, we'll give you a 100% refund. It's that simple!
Hypoallergenic & Non-Irritating

Bamboo Silk carries natural antibacterial and antimicrobial properties, it helps maintain a clean and hygienic sleep surface.

We also use a medical grade hypoallergenic adhesive on our tape which ensures a gentle yet snug fit throughout the night.
What is Bamboo Silk?

Bamboo silk, is a luxurious and eco-friendly fabric that offers exceptional qualities for your comfort. Made from the fibers of bamboo plants, this sustainable material is known for its softness, breathability, and hypoallergenic properties. It provides a gentle touch against your skin, promoting a soothing and peaceful sleep environment. Bamboo silk is also highly absorbent, wicking away moisture to keep you cool and dry throughout the night.

With its natural antibacterial and antimicrobial properties, bamboo silk helps maintain a clean and hygienic sleep surface. Embrace the comfort and sustainability of bamboo silk for a truly rejuvenating sleep experience.
Free Shipping On Orders $50+

Free shipping on all orders in the United States
It takes anywhere from 30 to 254 days for humans to create a new habit. Embark on a journey to transform your sleep habits with our 1 Month, 3 Month, and 6 Month Dream Tape Packs. 
Made from organic bamboo silk, Dream Tape offers exceptional comfort and a gentle feel against your skin. With its natural antibacterial and antimicrobial properties, bamboo silk helps maintain a clean and hygienic sleep surface, while the medical grade hypoallergenic adhesive provides a firm hold throughout the night.  
View full details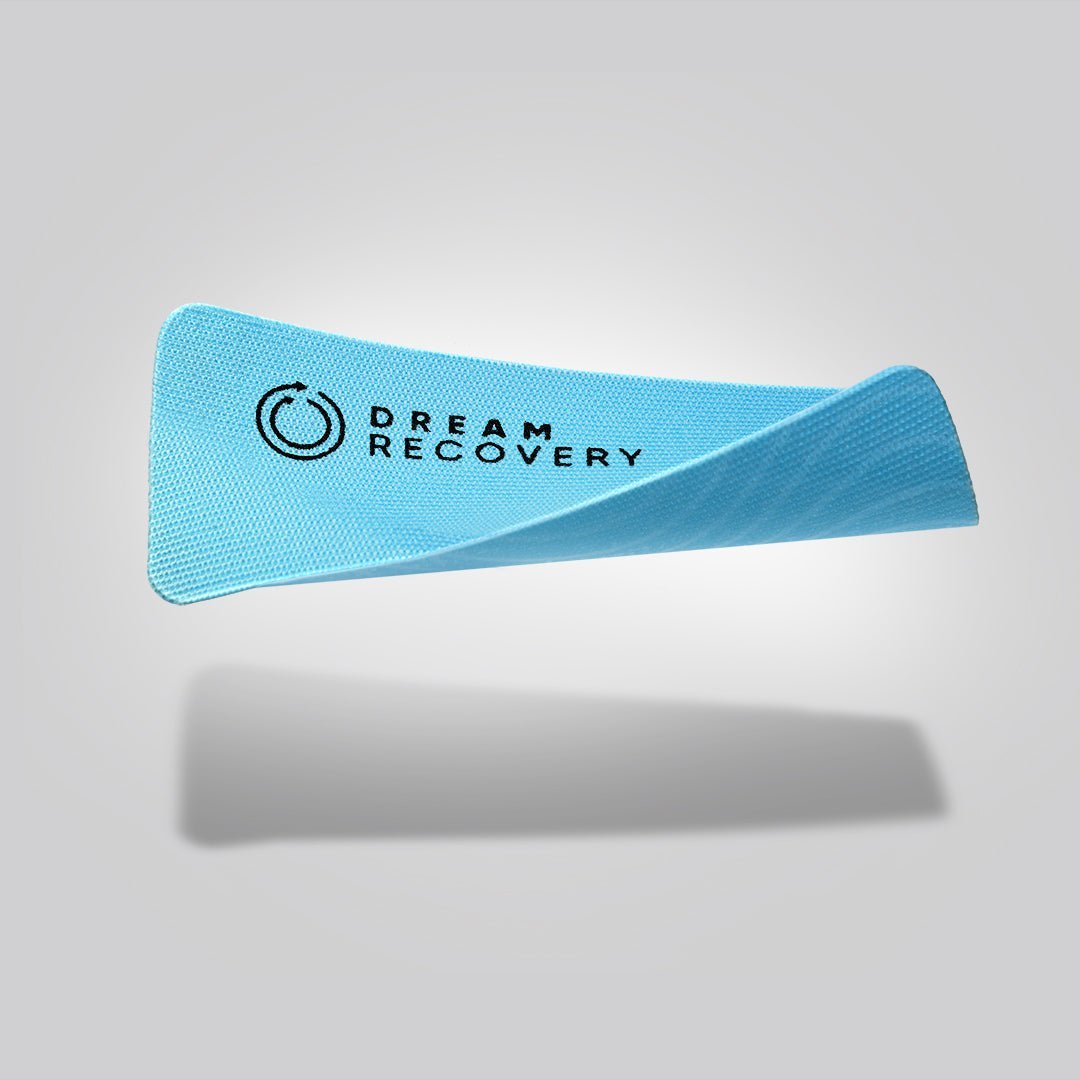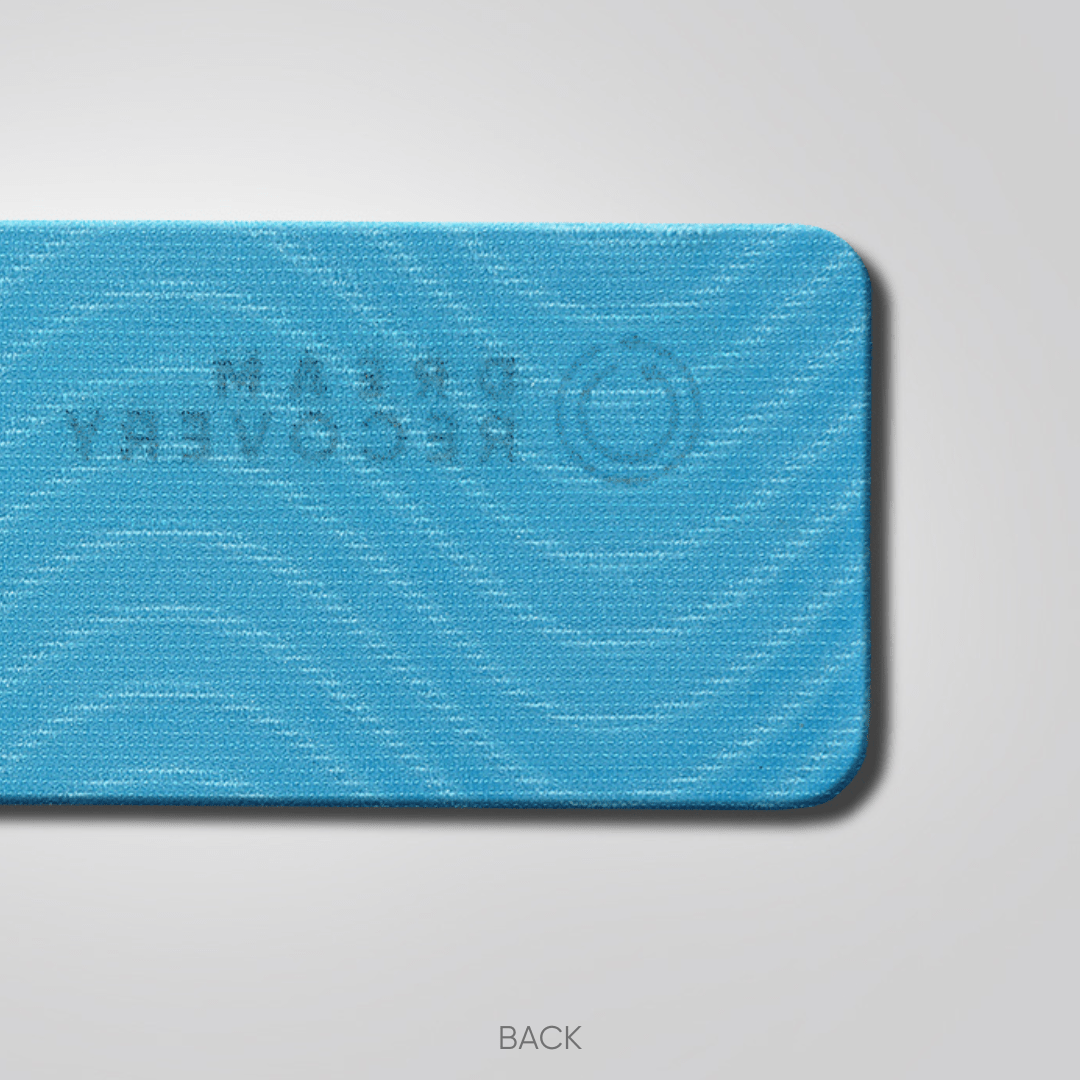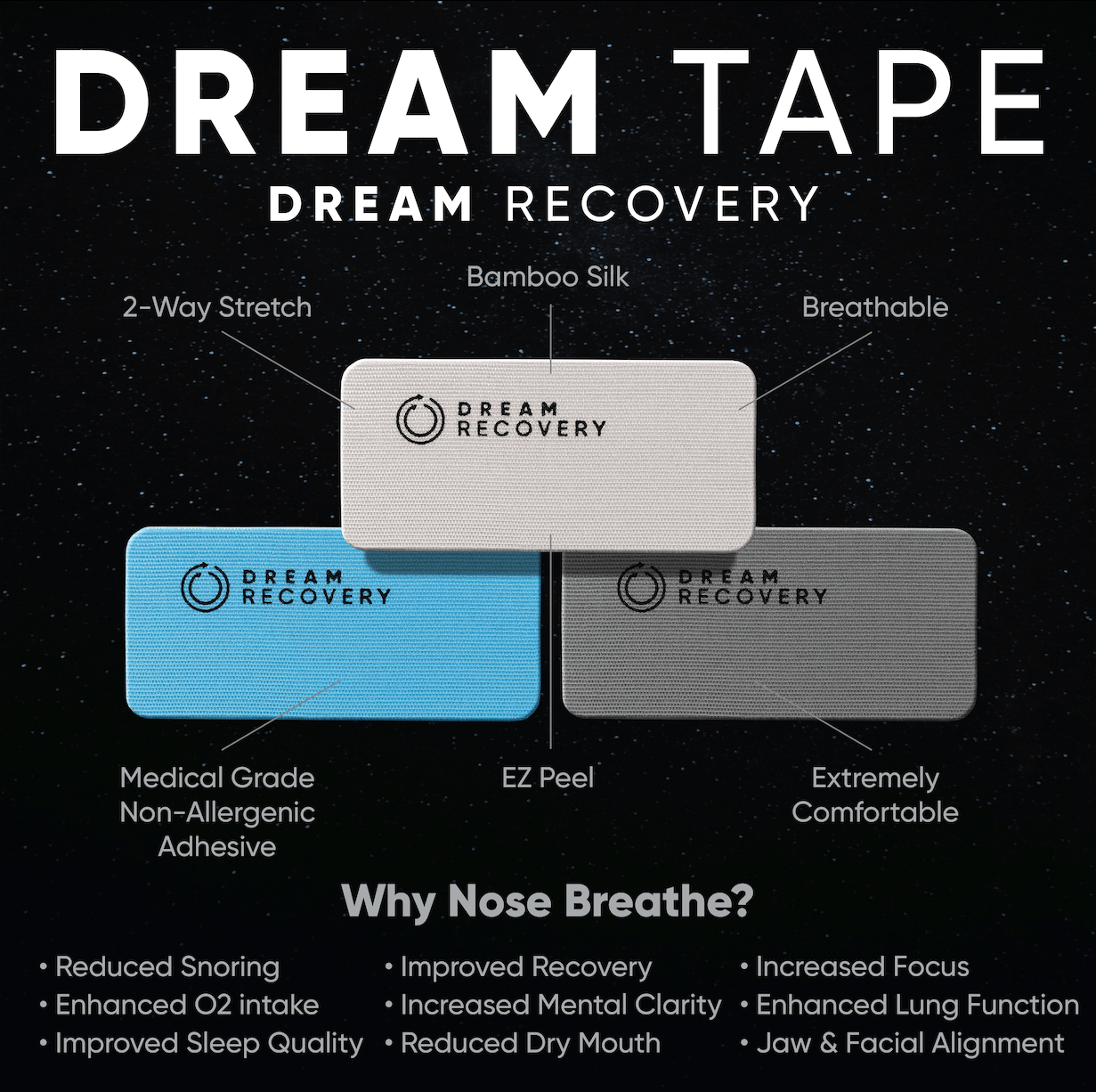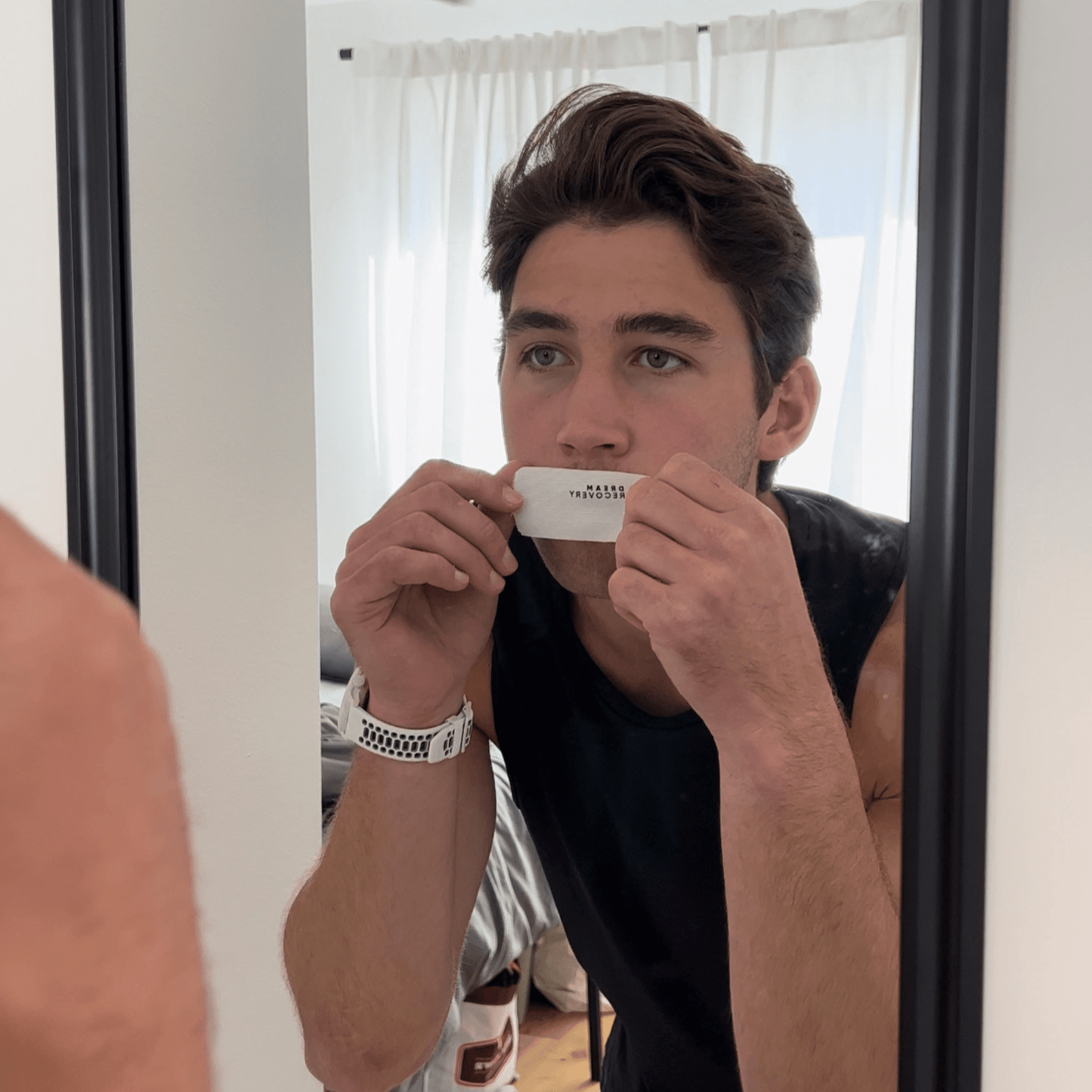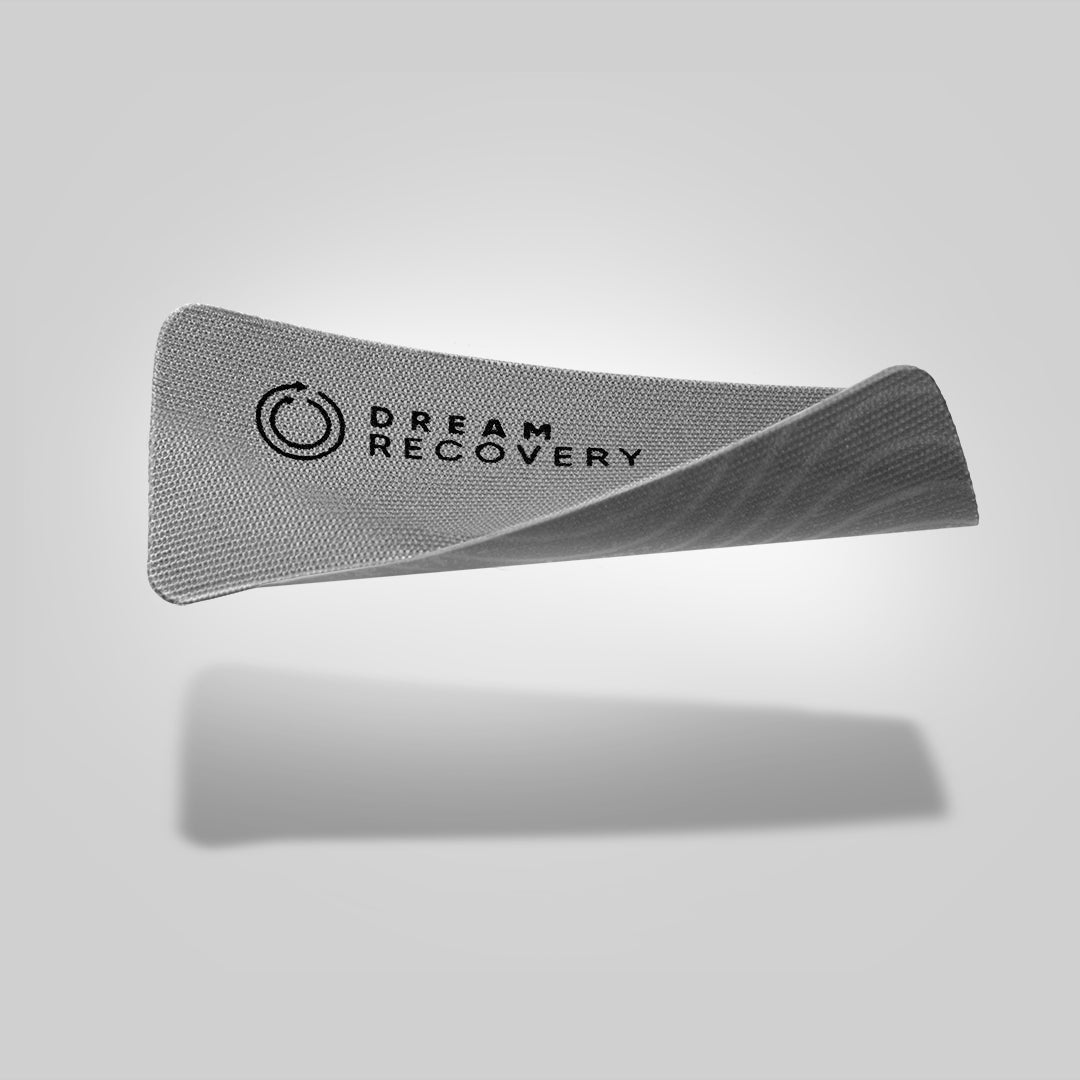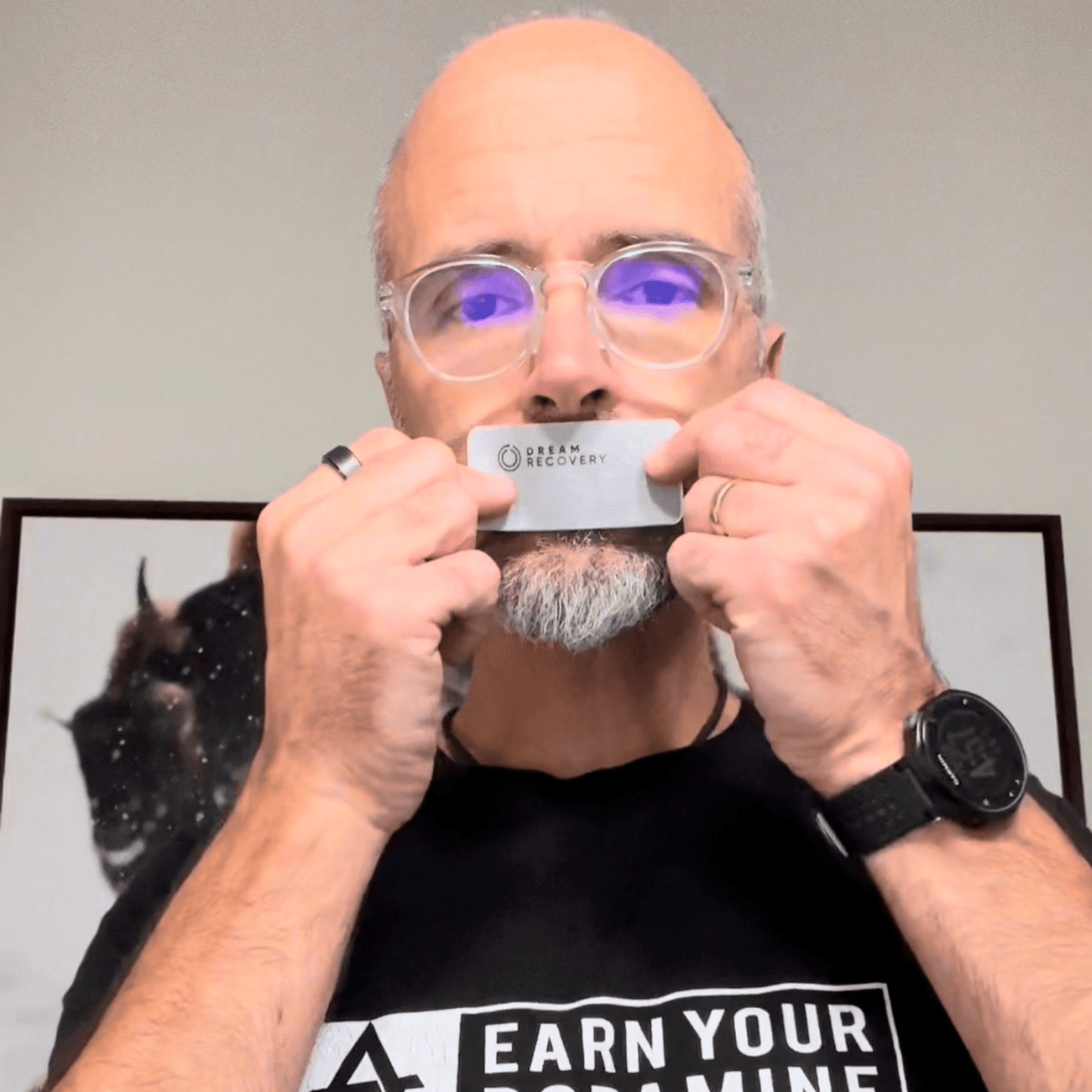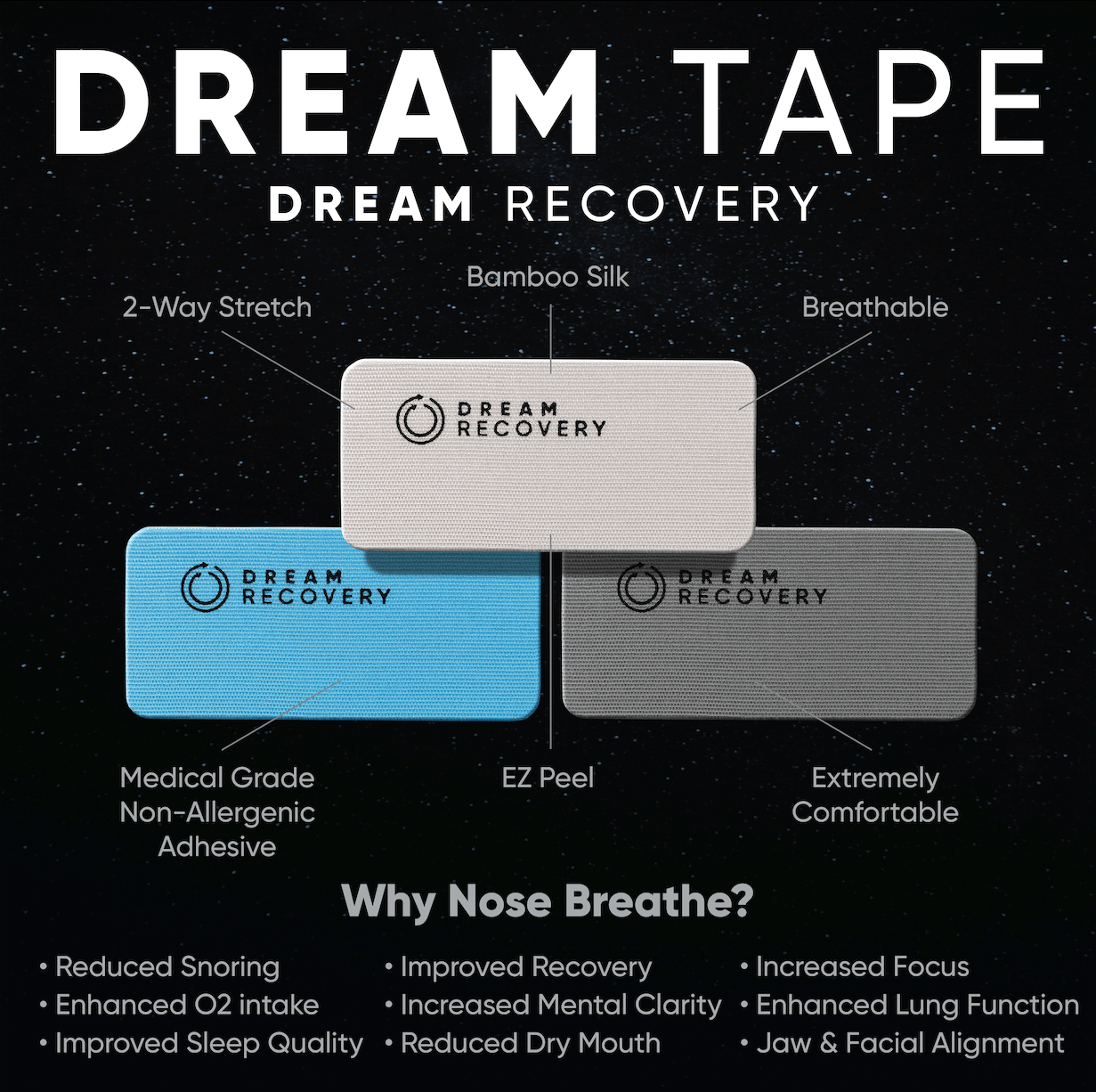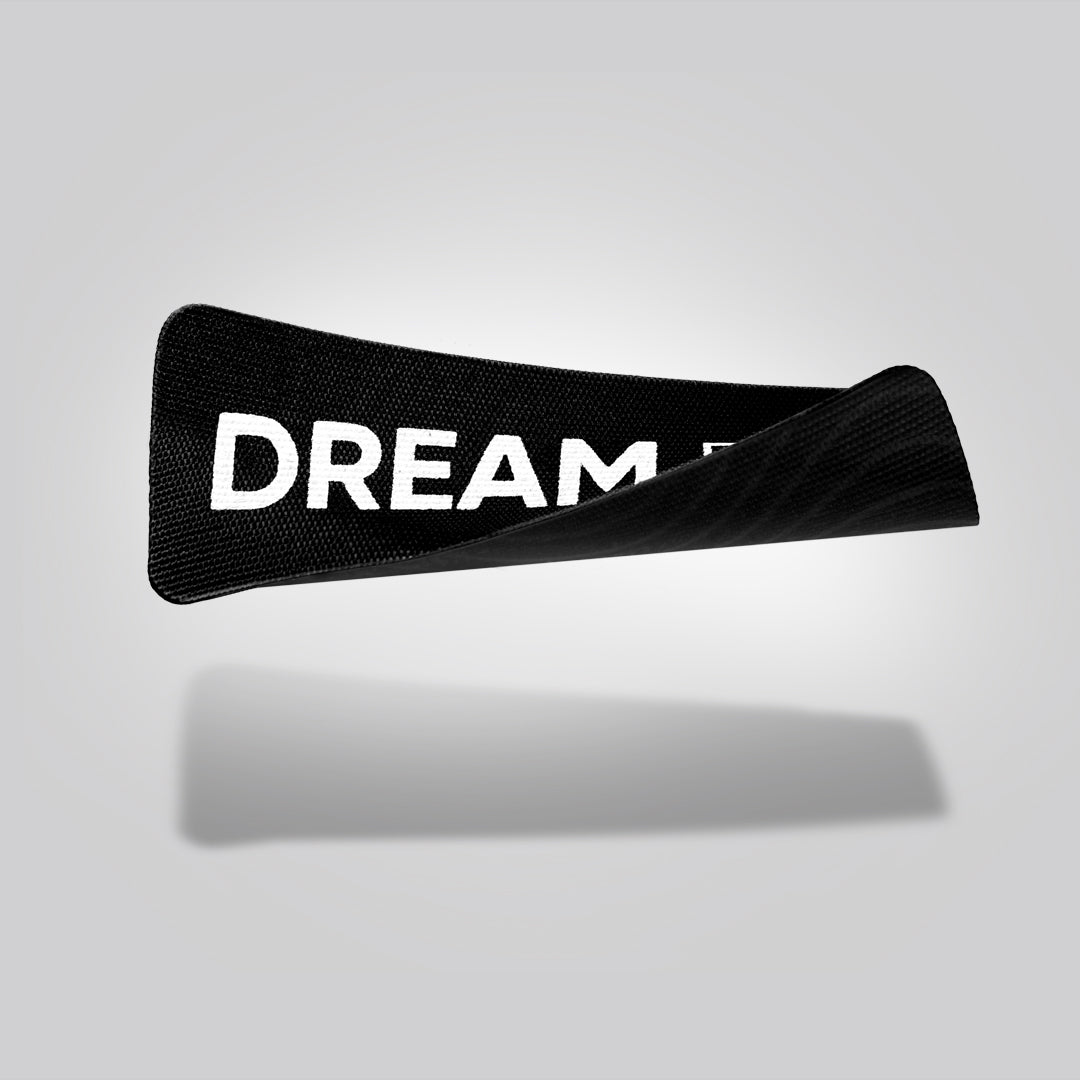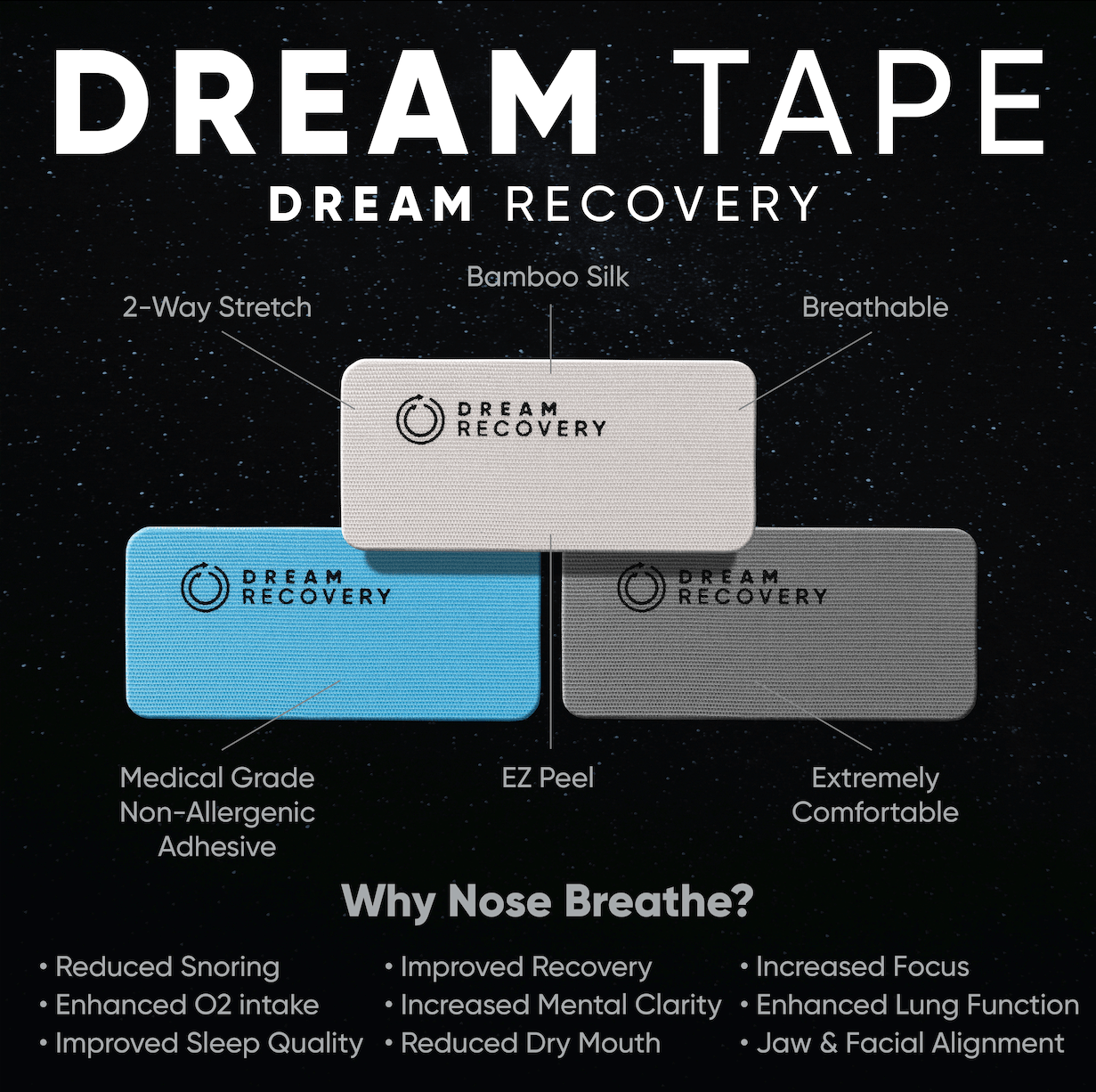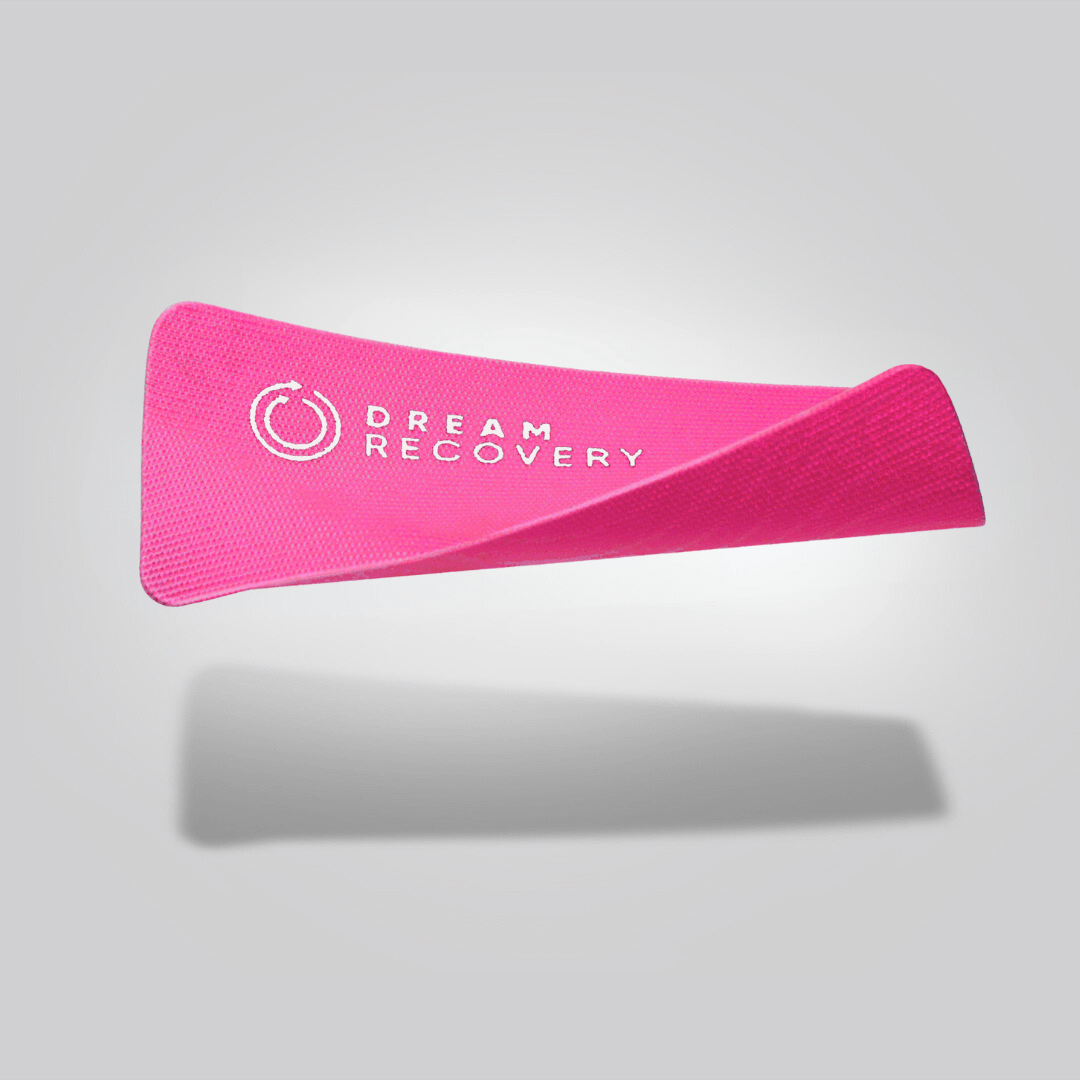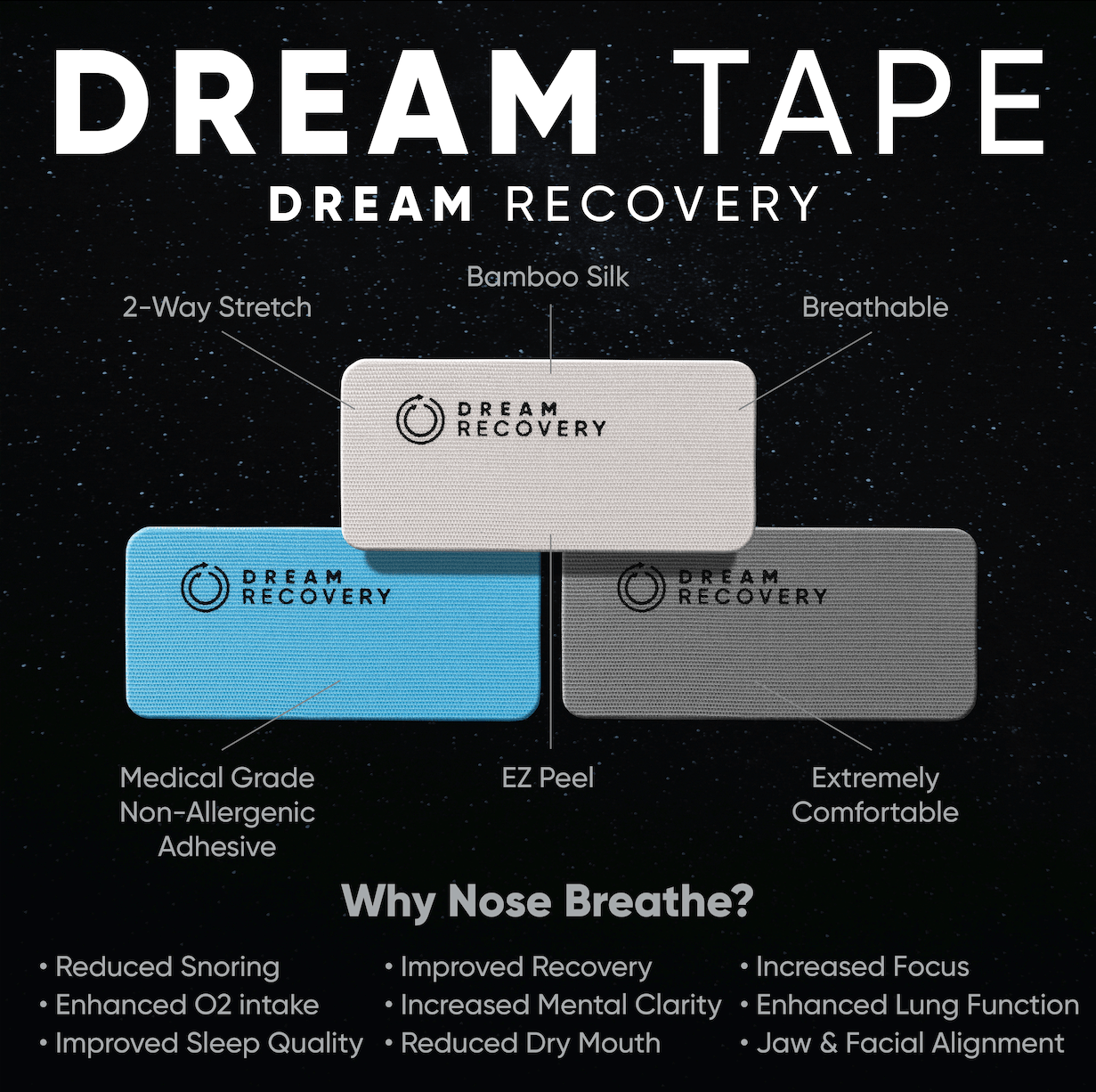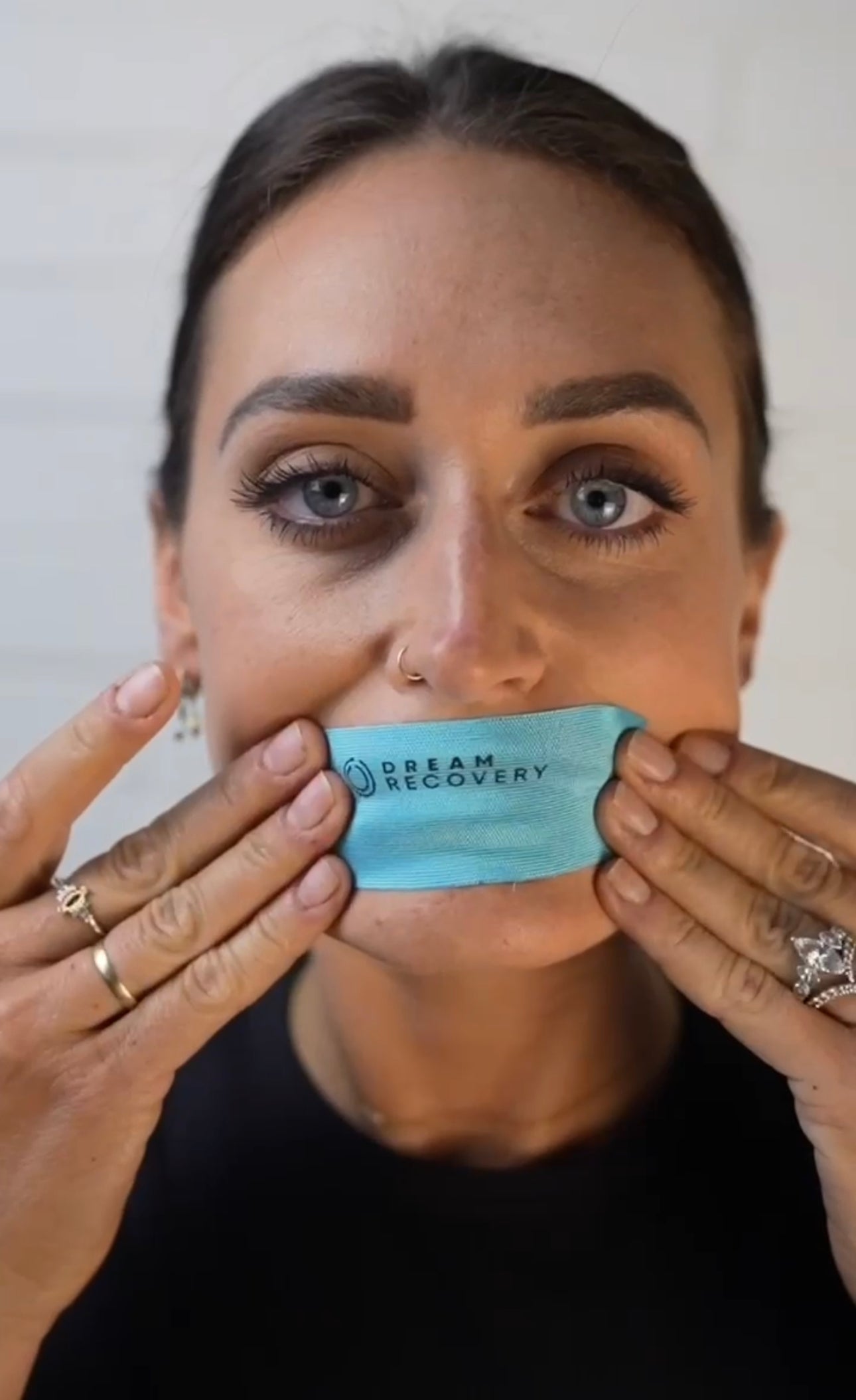 Unlock the Power of Nasal Breathing for Enhanced Well-being
Experience the transformative benefits of Dream Tape, promoting nasal breathing to optimize oxygen intake, reduce snoring, and enhance sleep quality, so you can wake up refreshed, rejuvenated, and ready to conquer the day.
Subscribe & Save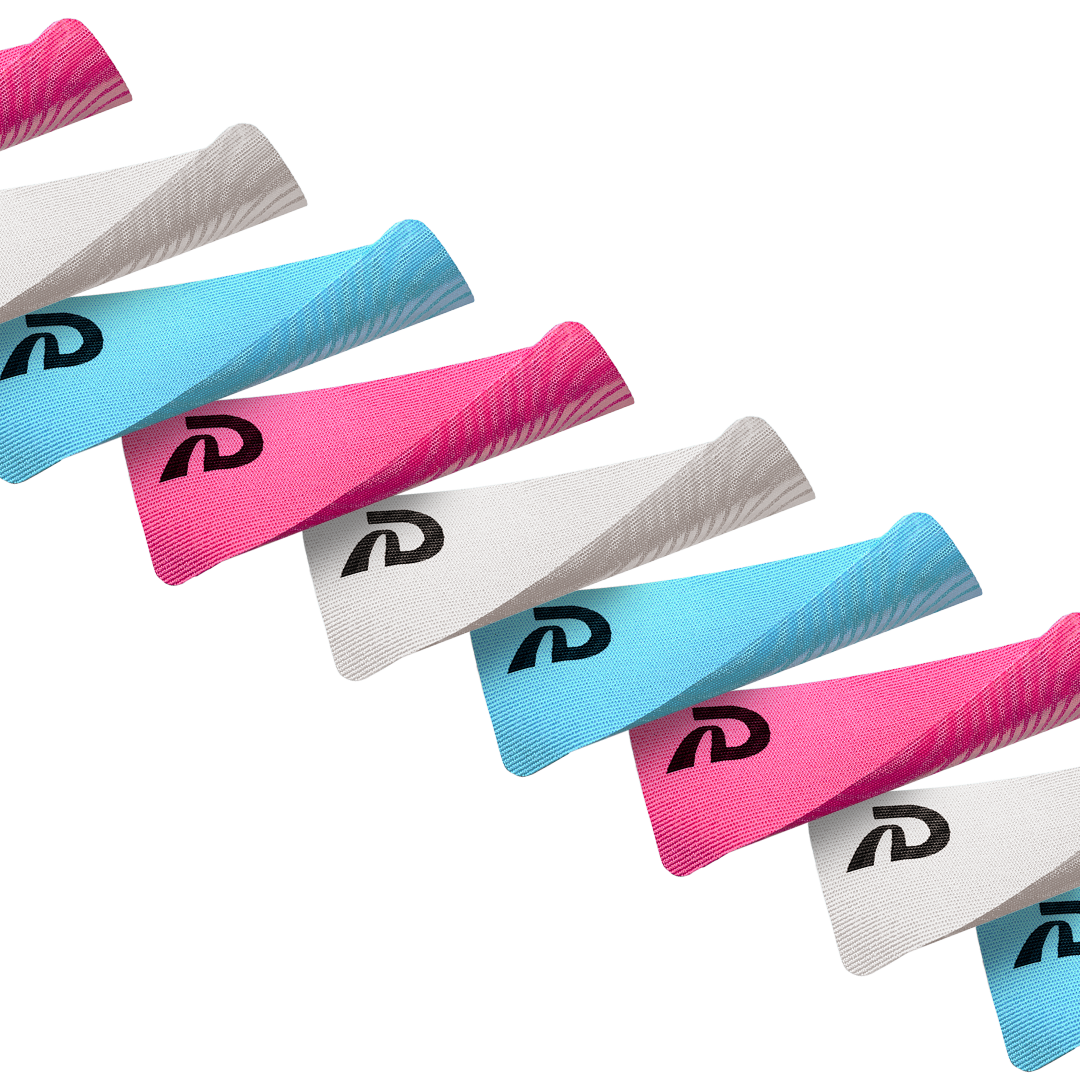 The Best Mouth Tape In The World
At Dream Recovery, we take immense pride in creating the world's finest products. Our mouth tape has been meticulously crafted to deliver unparalleled performance and results. Our dedication to excellence and unwavering commitment to quality sets us apart from the rest. Every aspect of our mouth tape, from the choice of materials to the manufacturing process, has been carefully curated to ensure optimal comfort, effectiveness, and user experience.
Buy Now
Scientifically Proven Solutions 🔬
We believe in the power of evidence-based solutions to optimize sleep and recovery. Discover the science behind better sleep and recovery, and experience the difference that comes from products designed with your well-being in mind. Our products have been carefully developed and tested to ensure effectiveness and deliver tangible results. Click the link below for more research surrounding our products.
Frequently Asked Questions
Does Dream Tape work with my CPAP machine?

Yes, Dream Tape can be used in conjunction with a CPAP machine. Simply apply the tape over your mouth while ensuring that your CPAP mask is properly fitted and secured.

What if I have a stuffy nose?

You can still use Dream Tape if you have a stuffy nose - As a matter of fact, breathing through your mouth makes a stuffy nose even worse. We do not recommend using Dream Tape if you have a cold, sinus, or ear infection.

Will Dream Tape work effectively with beards?

Yes, Dream Tape is designed to work effectively with or without facial hair. The adhesive is formulated to adhere securely to the skin without pulling or discomfort, ensuring a comfortable fit for individuals with beards.
Can I use Dream Tape if I have sensitive skin

Yes, Dream Tape is suitable for individuals with sensitive skin. The hypoallergenic adhesive used minimizes the risk of irritation or discomfort, making it safe for those with sensitive skin to use regularly.

Can I use Dream Tape for purposes other than sleep?

Dream Tape is designed for optimal breathing - Individuals use it for sleep, exercise, or breath work exercises.

Can I reuse Dream Tape?

Dream Tape is intended for single-use and is recommended to be replaced each night for optimal performance and hygiene.
Reviews
Legal Disclaimer
Important Health and Safety Information:
This product is intended for adults and not recommended for children under the age of 12. Individuals with breathing disorders, heart conditions, nasal congestion, a risk of vomiting, or those using alcohol or sedatives should never use this product. Individuals who are unable to remove the tape on their own should refrain from using it. Please consult with a healthcare professional before using this product, especially if you have any underlying health concerns or medical conditions.
FDA Disclaimer:
Statements regarding wellness products, including our mouth tape, have not been evaluated by the Food and Drug Administration (FDA and is not intended to diagnose, treat, cure, or prevent any disease and/or health condition.
Use at Your Own Risk:
The use of our mouth tape is at the user's own risk. Dream Recovery and its affiliates are not liable for any adverse reactions, injuries, or damages that may occur as a result of using this product.
Product Usage:
Please follow the provided instructions and use the mouth tape only as directed. If you experience any discomfort, irritation, or adverse reactions while using this product, discontinue use immediately and seek medical attention if necessary.
By purchasing and using our mouth tape, you acknowledge and agree to the terms of this disclaimer. It is essential to read and understand all product instructions and guidelines before use. If you have any questions or concerns, please contact our customer support team for assistance.
Our Mission
Helping You Sleep Even Better 📈
No one deserves to wake up on the wrong side of the bed. Our products help Hard-Working people like you get the best sleep of possible. Stop waking up tired. Wake up every day feeling energized and prepared to have your best day.